Aquatic Therapy provides a relaxing and soothing environment for aching joints and muscles. Waters natural resistance is used for muscle strengthening and increasing the progress of rehabilitation. It also allows for flotation and reduces the strain of gravity on injured or aching joints and muscles.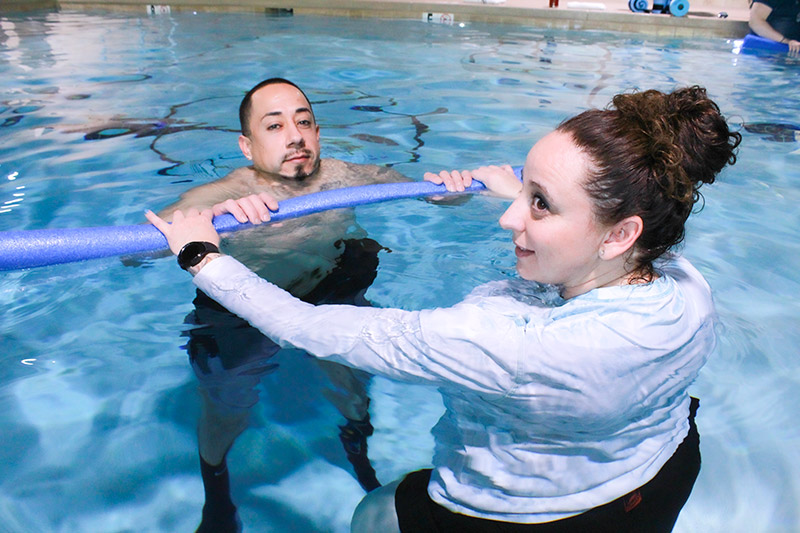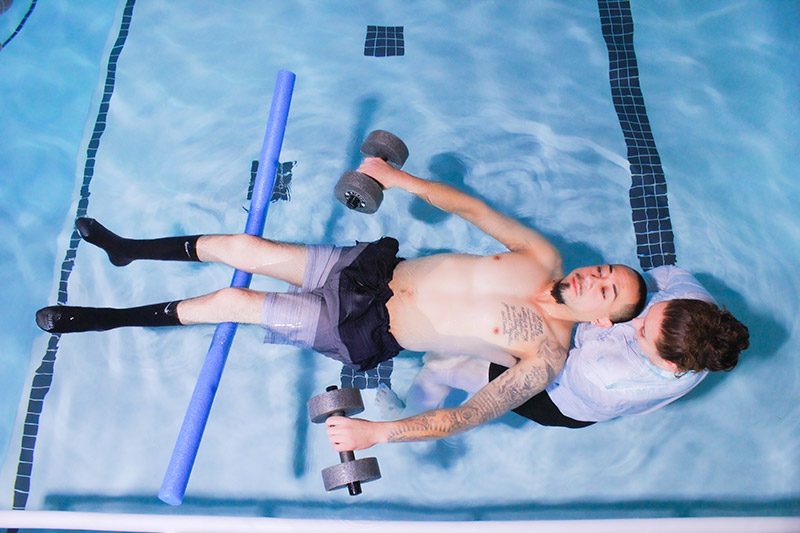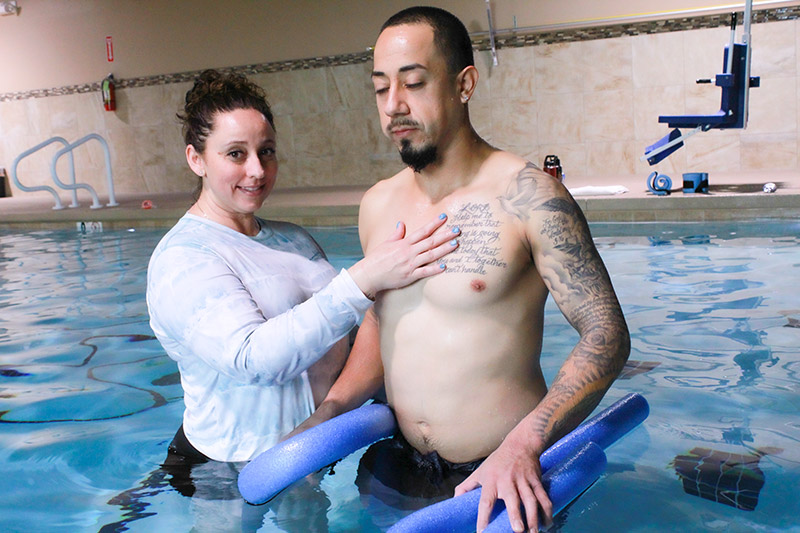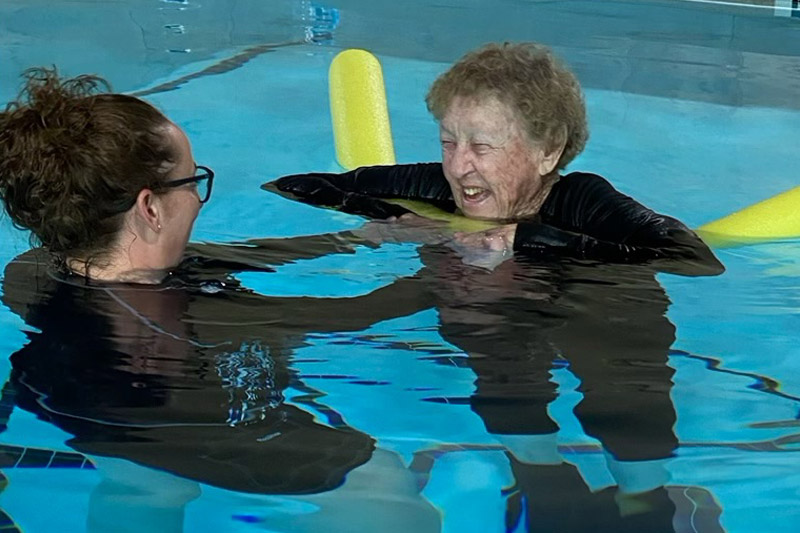 Aquatic Therapy sessions will be directed by a registered physical therapist or a licensed physical therapy assistant. An individualized exercise program will be created according to the unique rehabilitation needs of each patient.
Some benefits of the salt water include:
Increased strength and endurance

Improved circulation and flexibility
Decrease stress on joints and muscles
Improved balance and coordination
What conditions can aquatic therapy help you with?
Total joint replacements
Pulmonary conditions or cardiac disorders
Arthritis
Fibromyalgia
Sprains and Fractures
Chronic Pain
And much more!
Here at Las Cruces Comprehensive Rehabilitation we strive to provide
not only excellent therapy and recovery but also an excellent facility.
Because we strive for excellence in our facility our pool will be SALT
WATER!
Some benefits of the salt water include:
Great for the skin unlike chlorinated pools
Better for the joints than chlorine pools
Salt water has many stress relieving properties which allows the body to relax and can speed up the rehab process
Easier to breath and less eye irritation than chlorinated water
If you are interested in participating in aquatic therapy please call us and we can explain how to get started!
Leave Your Phone Number,
Our Experts Will Call You
Las Cruces Comprehensive Rehabilitation & Home Care was designed to provide functionality in order to help you return to healthy daily living.
Information and Appointment Line