Also called pulmonary rehab, it is a program that helps improve the well-being of people who have chronic (ongoing) breathing problems.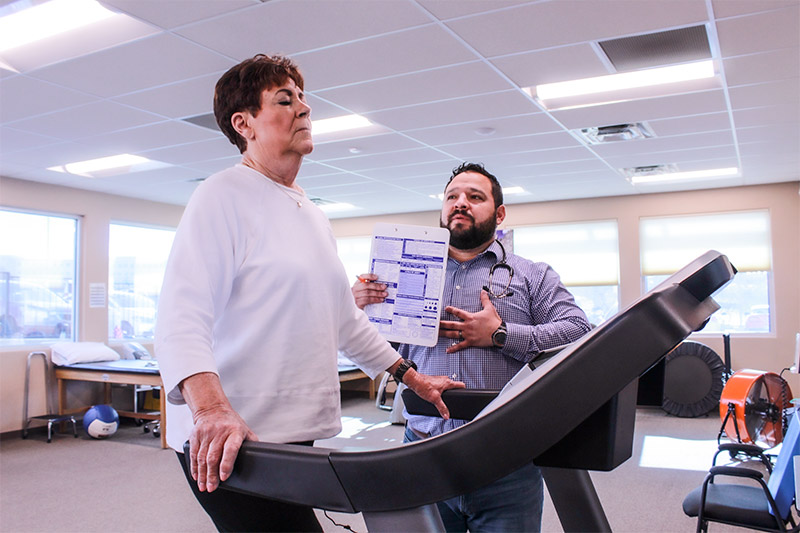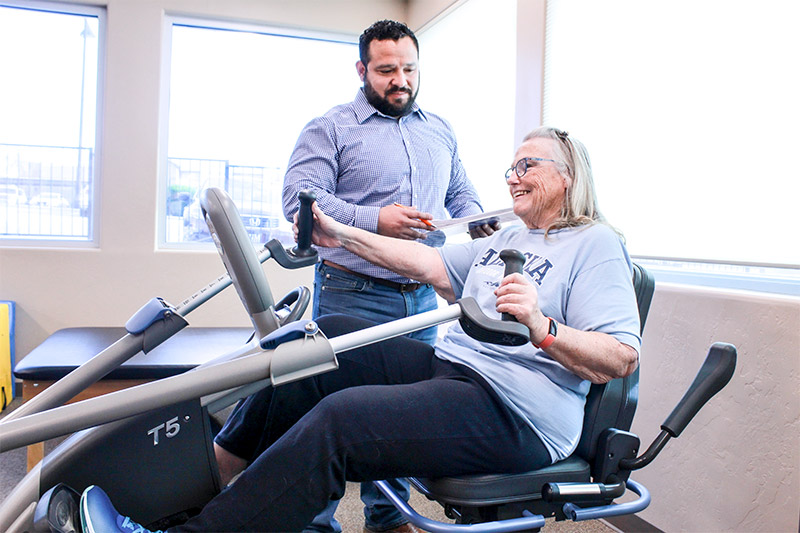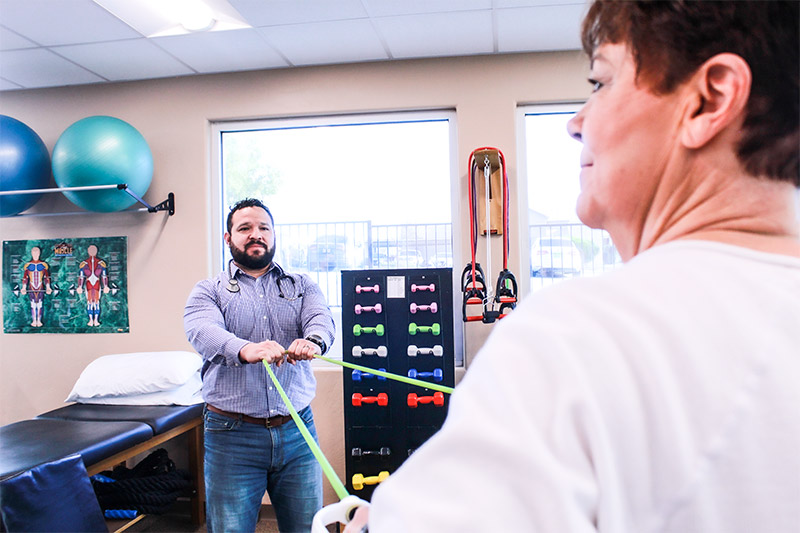 Pulmonary Rehab doesn't replace medical therapy.
Instead, it's used with medical therapy and may include:
Exercise Training
Education on your lung disease or condition and how to manage it
Energy – Conserving techniques
Breathing strategies
When you start pulmonary rehab, your rehab team will create a plan that's tailored to your abilities and needs. Pulmonary rehab has many benefits, it can improve your ability to function and your quality of life. The program also may help relieve your breathing problems. Even if you have advanced lung disease, you can still benefit from pulmonary rehab.
Capno-Training is a software-operated CO2 analyzer for learning about breathing habits and their effects on physiological balance.
The Capno-Trainer is a CO2 analysis hardware for real-time continuous measurements of partial pressured carbon dioxide (PCO2), breathing rate, breathing pattern characteristics and heart rate variability.
Capno-Trainer assessments help patients to establish more efficient breathing patterns that help to improve relaxation, oxygenation and over all energy levels. Respiration compromised by breathing habits learned may have immediate and long-term effects on a person's overall well-being.
 Symptoms Include:
Shortness of Breath
Cold Hands/Tingling/Numbness
Heart Palpitations/Fatigue/Weakness
Anxiety/Stress/Fearfulness
Chronic Pain/Muscle Tension/Spams/Cramps
Dizziness/Decrease Concentration/Focus
Treatment Includes:
Breathing education on mechanics and physiology
Education of pulmonary conditions and self-management
Breathing strategies
Exercise training
Recovering from COVID-19 can present many challenges, including damage and weakening of lungs and body, but we are here to help. Pulmonary Rehab is a program that helps improve the well-being of people who have chronic breathing problems. Pulmonary rehab doesn't replace medical therapy, instead it is used with medical therapy.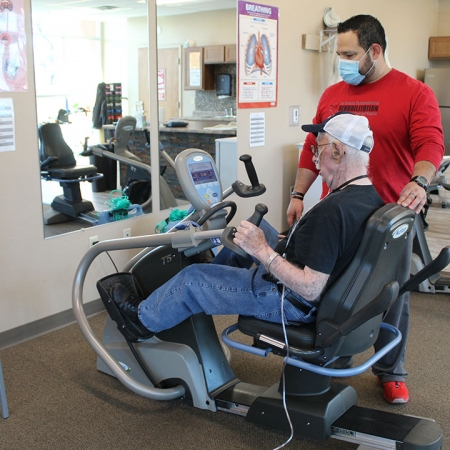 Leave Your Phone Number,
Our Experts Will Call You
Las Cruces Comprehensive Rehabilitation & Home Care was designed to provide functionality in order to help you return to healthy daily living.
Information and Appointment Line