We Strive For Excellence in Physical Therapy,
Pulmonary/Respiratory Rehabilitation, and Occupational Therapy.
Las Cruces Rehabilitation
Have been going to physical therapy there since Sept and they have done more for my health in months than anyone has in the last year their people are professional well trained courteous. They always treated me like Family. I came all the way from Alamogordo and they are definitely worth the drive just wanted to say thanks for all you guys have done I am now walking without my cane you are the Best.
If I could I'd give them 10 stars! All the therapists are so awesome, and their interaction both ,with their peers as well as clients is so loving, but very professional. And their knowledge of physical therapy is beyond reproach.
Laura Visenko is extremely knowledgable about all aspects of hand therapy. Because of her education, knowledge and extensive experience, she has provided me with expert professional care. During the first session, she did a comprehensive assessment and throughout the treatment she measured my progress against the original assessment and the goals that she set up. I wouldn't go any place else for therapy for my wrist.
By far they have provided my wife with the best care and treament for her lypho Delia in a 100 mile radius. The therapist did more than the other clinic we have been to in past 2 years. Thank you.
Great place to get you all fixed up
and feeling like new!!
Great therapists! Helped me out so
much I decided to work here!
Frequently Asked Questions
Physical therapy is a medical treatment that helps a person to regain physical function following an injury or surgery involving a joint, limb or muscle. During rehabilitation, regular sessions of PT can help to lessen pain while damaged nerves, muscles, and joints heal.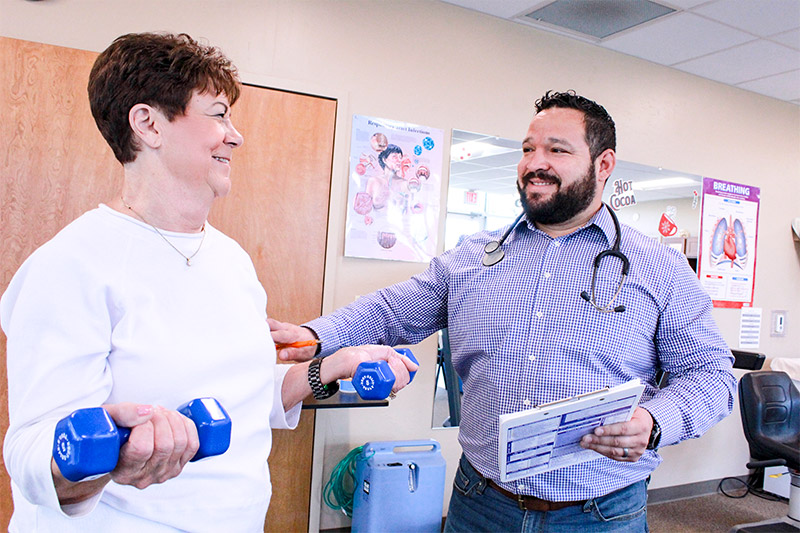 Leave Your Phone Number,
Our Experts Will Call You
Las Cruces Comprehensive Rehabilitation & Home Care was designed to provide functionality in order to help you return to healthy daily living.
Information and Appointment Line