Las Cruces Comprehensive Rehabilitation and Home Care will soon expand its offering to its patients by adding med spa services, such as facial rejuvenation, Botox fillers and IV hydration and injections. By adding these services, Las Cruces Comprehensive Rehabilitation and Home Care can fulfill the whole body wellness needs of their patients to a greater extent than ever before with continuity of care from the therapy clinic to the med spa. 
What is intravenous (IV) hydration?
IV hydration is when fluids are delivered directly into your bloodstream through an IV inserted into your arm. Not only does this hydrate you, but vitamins and antioxidants can be added to the IV fluids to help support your body and help you feel better. By getting these things inserted directly into your bloodstream, they bypass your digestive system and work faster and are more effective in the ways they help your body function. 
Who can benefit from IV hydration therapy?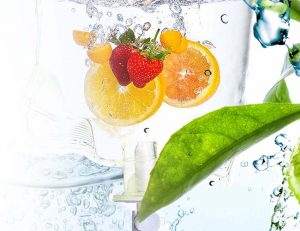 IV hydration therapy with different blends of vitamins and antioxidants can help many people with differing health conditions. People tend to assume that IV hydration therapy only helps with a hangover or after something that causes dehydration, such as a stomach bug, but the truth is that so many other people can see great benefits from IV hydration therapy. IV hydration therapy can help athletes feel their best and boost their performance. Pre and post surgical patients can increase their immune system and help their body adjust before or after many different kinds of surgeries. People who suffer from allergies can see relief from IV hydration therapy. IV hydration therapy can also provide blood pressure support for those with high blood pressure and can help many people who have autoimmune disorders such as rheumatoid arthritis and fibromyalgia. In addition, IV hydration can help with migraines, nerve pain and help decrease stress with the right blend of vitamins and antioxidants. 
Is IV hydration therapy administered by medical professionals?
At Face It Hydrate Med Spa, all injections and IV hydration therapies are not only administered by a medical professional, but by an experienced and certified registered nurse. Amy Muro, RN, PHR, SHRM-CP, has 22 years of experience as a registered nurse and is certified in IV therapy and injections. She will make sure you are taken care of, treated professionally and have a pleasant experience with as little pain as possible in a private environment with a comfortable chair, a heated blanket and plenty of water and juice.
What are vitamin injections?
Vitamin injections are vitamins that are injected directly into your muscle for 100% absorption, which is not achieved by taking vitamins in pill form. This makes the vitamins more effective in providing the benefits your body needs. Vitamin injection appointments are quick and can give your body and immune system a boost when it needs it most, for example, before traveling or before an important test or athletic event. They can provide many different vitamins depending on the needs of your body, such as Vitamin D for bone health, Vitamin B12 for energy or an amino blend for muscle support.
What can I expect during my first appointment?
When you come in for an injection or IV hydration therapy, the first step is to get your health history, consent and to consult with the nurse about your specific needs. Every patient is given one-on-one consultation to determine your specific needs to get you the exact blend for your health and wellness needs. The nurse can also run lab work to help you determine your body's needs. If you are getting an injection, you can expect a quick treatment appointment of about 10 minutes. If you are receiving IV hydration therapy, appointments last from 30 minutes to an hour. Patients can come for these treatments at any frequency they wish, but many choose to come once or twice a week. Patients may also choose to come together with a friend to receive treatments at the same time. 
Will my insurance cover injections or IV hydration therapy?
No, all treatments at Face It Hydration Med Spa are on a cash basis and no insurance is accepted. 
When will Face It Hydrate Med Spa be open?
We hope to open in June or July of 2023 and we look forward to serving all of our patients, old and new, to achieve their whole body health and wellness goals.