Temporomandibular Dysfunction
A dysfunction that refers to disorders of the Temporomandibular Joint (TMJ), jaw/facial muscles & dental structure. TMJ may also be caused by tension of the cervical and thoracic spine and shoulder muscles aka, Craniomandibular Dysfunction (CMD).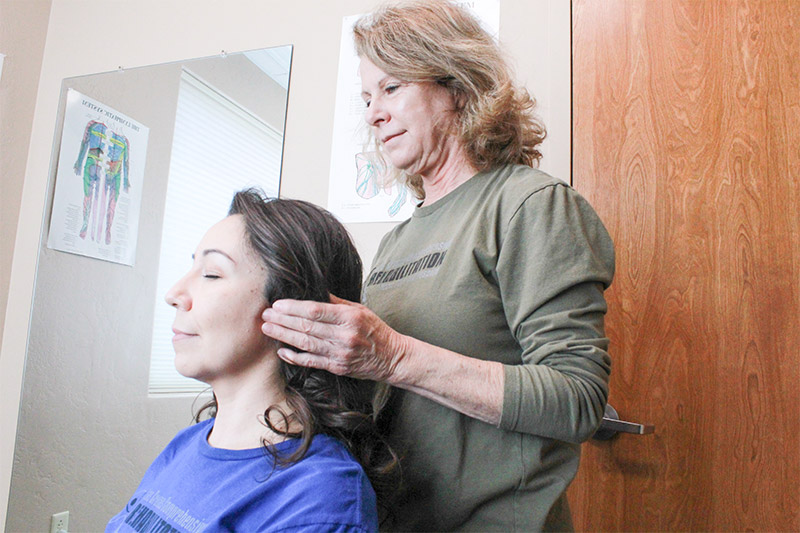 Common Symptoms Include:
Pain in facial, neck,
shoulder muscles.
Tenderness, clicking,
popping, locking of TMJ.
Clenching, bruxism
(grinding) of the jaw.
Decreased ROM of the
neck and jaw.
Tinnitus, dizziness
Headaches, fatigue,
anxiety and depression.
Treatment Includes: Determining cause of TMJ/CMD and to treat accordingly. Physical therapy includes a comprehensive evaluation and establishing a treatment plan to improve/restore normal function of the neck and jaw. Treatments include biofeedback/ neuromuscular re-education, relaxation techniques, diaphragmatic breathing, exercises to improve ROM & strength, jaw stabilization, manual therapy (STM, MFR, TP) and joint mobilization. Posture & ergonomic training and oral habit awareness to reduce clenching & grinding habits.
Leave Your Phone Number,
Our Experts Will Call You
Las Cruces Comprehensive Rehabilitation & Home Care was designed to provide functionality in order to help you return to healthy daily living.
Information and Appointment Line